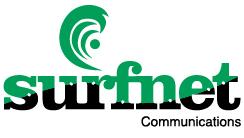 Wireless Field Technician
2023-04-05 Surfnet Communications Summit area, Santa Cruz Mountains 20.00 hour
Description:
Who is Surfnet?

**Surfnet is an "Essential Service" needing new employees ready to get to work NOW**
We're a prominent wireless Internet Service Provider (ISP). We provide services over a wide territory ranging from Santa Clara to Santa Barbara Counties. Service is distributed by a large network of fiber and wireless access points (APs) that are installed and maintained by Surfnet technicians. This position is for a technician for Santa Clara/ Santa Cruz county. Note that most of our coverage are consists of rural areas, ie: Summit Area, Loma Prieta, Soquel, Aptos, Boulder Creek, Castroville, etc.

Position Overview

This is a part time position. The successful candidate will receive training in the methods and procedures needed to install wireless internet connectivity for business and residential customers. The successful candidate will be considered for a full-time salaried position. The current opening is for a technician to primarily cover Santa Cruz County and other areas as needed.

The Training

The successful candidate will receive training from an experienced technician on methods for the exterior-home installation and aiming of antennas, running CAT5 cable, setting up wireless routers, testing connectivity and repairing existing connections.

Requirements

Great Communication skills, with clients, staff and when closing service tickets
Basic Computer skills and familiarity with devices such as residential routers
Strong customer service skills; friendly, approachable and motivated
Willingness to work flexible schedules including some weekends
High School diploma or GED required
Valid California Drivers License and a vehicle capable of carrying a ladder, mileage paid
Do not contact this company in solicitation of any product or service.