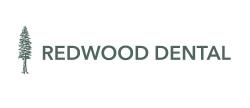 Dental Hygienist
2022-06-03 Redwood Dental 12880 Highway 9 40-50 hour
Description:
Hello! Redwood Dental is looking for a part or full time dental hygienist. New graduates are welcome!

You will have the opportunity to work in a relaxed atmosphere with a friendly and supportive team to help enhance and learn new skills. Our office prides itself in providing the most comfortable and educational experience for our patients. We want a hygienist that will be a good fit that will take good care of our patients, friends, and family. We are extremely flexible and encourage you to set your own schedule. We are very much a team so your input and opinions are highly valued. 

Benefits:
401k with company match
Paid holidays 
Paid vacation 

If you are interested, feel free to send an email or call/text our office at 831-338-1888. We look forward to meeting you!

More info can be found here:
www.redwooddental.org
www.facebook.com/redwooddental.bc
instagram: @redwooddental.bc
Do not contact this company in solicitation of any product or service.