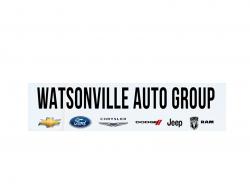 Contract Clerk
Featured
2022-05-22 Watsonville Auto Group 490 Auto Center Dr
Description:
Watsonville Auto Group is a family owned and operated company that has operated in the local community for over 13 years. We own and operate Watsonville Ford, CDJR, Chevrolet of Watsonville & National Truck Sales & Service
Essential Duties include the following. Other duties may be assigned:
Process vehicle sales documentation, ensuring accuracy and timeliness while verifying all legal documents for completeness and accuracy for each Retail and Lease sold.
Log accounting on jacket and calculate Gross Profit before posting into Reynolds.
Stock in Vehicle Purchases
Process Wholesale paperwork and accounting.
Apply internal repair orders and internal invoices to inventory and/or sold units as needed.
Make accounting adjustments as needed and maintain clean schedules on a weekly basis.
Operates all tools and equipment in a safe manner.
Post funding.
QUALIFICATIONS
Strong communication skills and eagerness to improve
Self-starter who can work both independently and with a team.
Automotive systems experience
Minimum of THREE years in Automotive Dealership Contract/DMV experience.
Benefits:
401(k)
Dental insurance
Employee discount
Health insurance
Paid time off
Vision insurance
Do not contact this company in solicitation of any product or service.