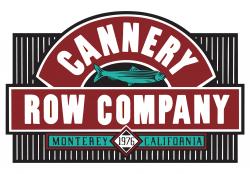 Leasing Coordinator
Featured
2021-05-10 Cannery Row Management Co 555 Abrego Street Depends on Experience hour
Description:
Cannery Row Management Co. is currently accepting resumes for a full-time "Leasing Coordinator". The primary function of this role includes applying new tenant information to a standard lease contract, along with making revisions, additions and deletions of leasing contracts in a timely manner. The applicant needs to be organized, detailed oriented, analytical, and able to multi task and work independently. Experience with Word, Excel, Adobe Acrobat and basic math skills are important. An advantage for this position would be someone with paralegal or law office experience.
Compensation will be based on experience.
This position offers a very generous benefit package along with compensation that would meet the experience of the right candidate.
Applications are available at the Cannery Row Company office, located at 555 Abrego Street - open Monday thru Friday from 8:00 am to 5:00 pm (closed on weekends and holidays). If you do visit our office, ensure that you are wearing a mask and that you are non-symptomatic in regards to COVID-19.  Or, email and ask for our employment application. 
Do not contact this company in solicitation of any product or service.