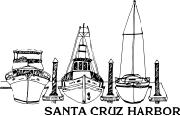 Harbor Dredge Worker I
2021-04-15 Santa Cruz Port District 135 5th Avenue $21.06 hour
Description:
HARBOR DREDGE WORKER I
Temporary, Seasonal Position
Hourly Pay Rate $21.06 
Application Deadline: Open Until Filled
Santa Cruz Harbor is seeking a part-time, temporary employee to assist with seasonal maintenance duties from May – Sept 2021.
Applicants must be willing to perform manual labor, chipping, and painting and possess a valid California driver's license. Candidates must be comfortable working in a marine environment over and in the water, and on boats and docks. Work hours may vary depending on operational needs.
To apply, submit a completed Port District online application. Application and a complete job description are available on the Port District's website at www.santacruzharbor.org.
Do not contact this company in solicitation of any product or service.