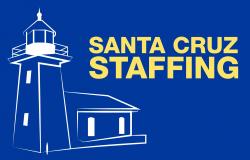 Clerical Assistant -part time
2019-10-10 Santa Cruz Staffing 9055 Soquel Dr. Suite G $16.00 to $17.00 hour
Description:
If you enjoy a fast-paced, busy environment and are looking for a part-time schedule you may be interested in our current opening working as an Office Assistant.
This is a part-time position, approximately 10 hours a week on Mondays and Wednesdays. The schedule requires Mondays and Wednesdays, but there is some flexibility on the hours.
Responsibilities include:
Assisting with phones
Indexing data files
Mail
Invoice and timecard matching
Reconciling timecards
Stamping outgoing invoices
Filing
Requires the following education /experience:
Quick learner
Detail-oriented
Accurate
One year of experience or education in business
Do not contact this company in solicitation of any product or service.